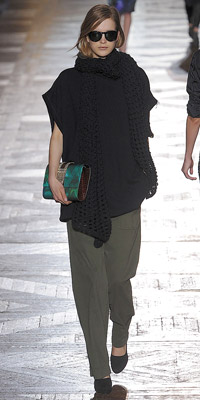 If you read my last post (hint, hint), you would know that my FAVORITE time of year is Fall. The colors, the smells, the crisp air; all the elements that make up this brisk season I adore. My favorite perhaps being the smell of burning wood as I sit by an open fire, sipping apple cider, wrapped in my vintage wool sweaters, UGGS and taking in the clear night sky. MMM…makes me wish the season lasted all year.  I'm sure my fiance would disagree with me considering that his favorite thing to do is surf and continuous Fall weather might present a problem for him!  But, I think he might come around when I mention all of his favorite Fall things such as Hot Chocolate, beach sweaters and his favorite, the trip to the X-Mas Tree Farm after Thanksgiving.   That last one is a definite fave of mine too!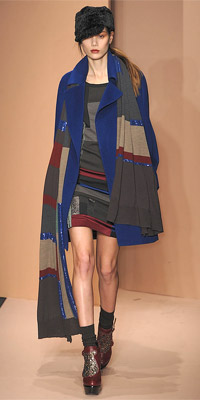 Speaking of faves, another one of mine would be breaking out all of my Fall/Winter scarves.  Finally, I get to dig through the trenches of my closet where I have banished these beauties during their nemesis seasons, spring and summer!  They are my necessary accessory and I NEVER leave my house without one loosely gathered around my neck. They easily elevate the style of your everyday outfit and to me they are better than just a plain old necklace.  They're voluminous, versatile and can be easily manipulated into any shape; making everytime you put it on a new experience.  Really, they are your statement piece and your entire outfit could be shaped around just this one piece of fabric.  There is no end to the choice in style to pick from and because they are so mainstream, you don't have to break the bank in order to be fashionable.  Just check out some these handmade and vintage scarves I found: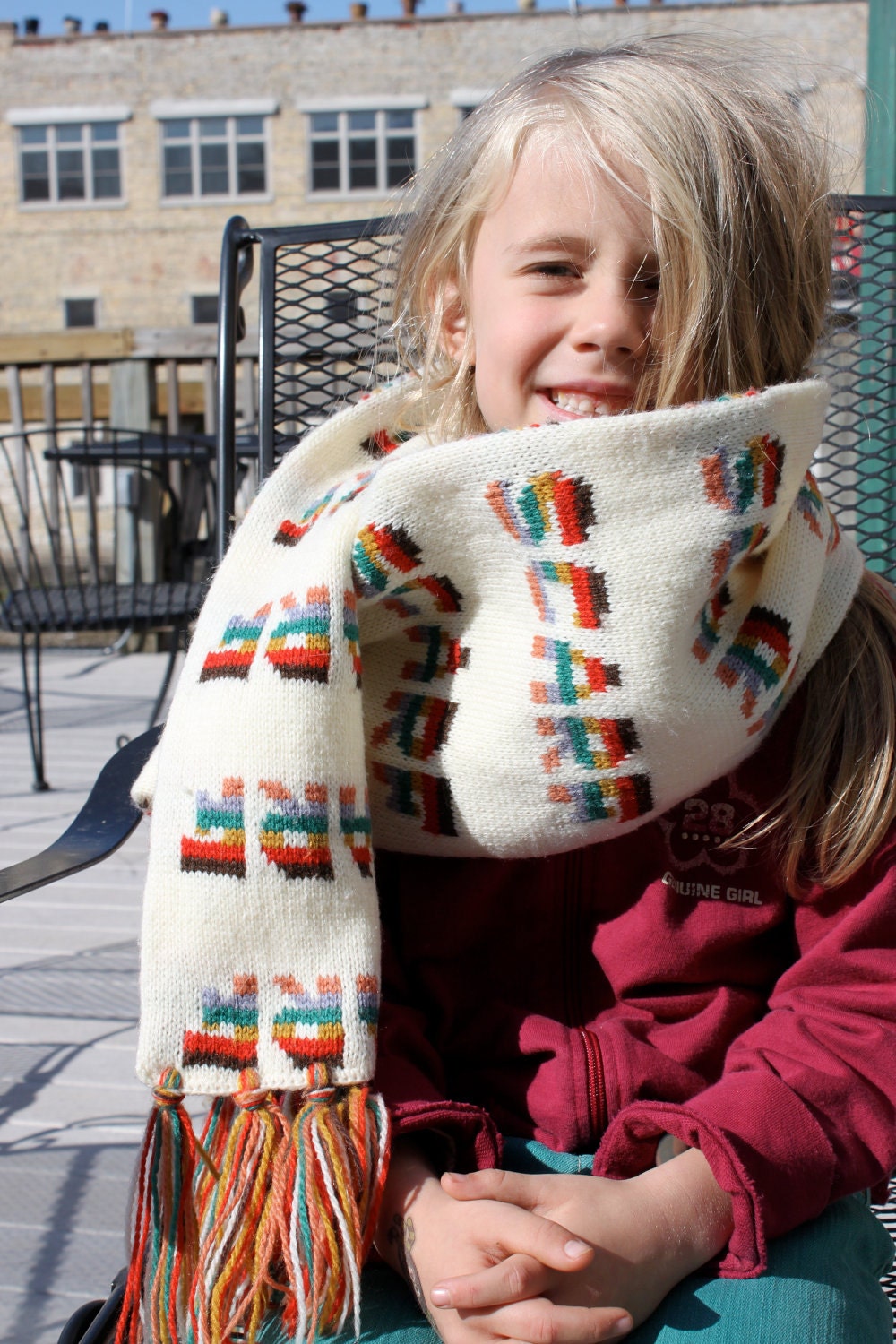 How awesome is this Vintage 80s scarf from PrairieDogMuseum?!  For some reason it looks like something you would see in "Animal House" or any of the Molly Ringwald movies.  Actually, any movie from the 80s!  I am obsessed with repeating  "Scarf" printed in multicolored threads.  Super retro and really just down right hilarious!  If you think about it, it's almost a play on the way culture is obsessed with labels of all kinds.  Just think, a Scarf, a knitted piece of fabric, making a social statement.  I'd be proud to wear it!

Handmade and printed with care, this 100% Jersey Cotton Scarf from RedPrairiePress is sure to be a comfy addition to your fall wardrobe.  With it's delicate Queen Anne's Lace pattern and creamy antique inspired hue, this scarf is interchangeable among your ever evolving styles.  Wear it with a dainty sundress or pair with your favorite leather biker jacket and moto boots; either option results in a fashionable romance among textiles! And with it's breathable fabric, you won't want to take it off!

I actually have a scarf that is similar to this Handmade Cotton Scarf from GreyHeartOfStone and I use it all the time!  Mainly because it is another option to a necklace, but also because it helps add character and volume to anything that you put on.  And until it gets so chilly that no matter how many times I wrap it my neck is still freezing, I will continue to sport it!  Just like I would defiantly sport this one! With its bright mustard color it screams fall and helps add immediate color to your outfit! I love that is made with intertwining singular threads wrapped tightly side by side and not just one stand of cotton. And its super easy to wrap and style! What's not to love?

Oh Geoffrey Beene, you silly, silly man, you're fabulous even in vintage! Would love to wrap your signed Vintage GB from Aesthetikara around my neck!  With it's fashionably fringed ends and relaxed appearance I can just imagine how soft and warm it would feel against my skin.  Not to mention how stylish I would feel walking around in designer vintage.  And surprisingly not expensive vintage either! At only $20, I wouldn't feel guilty about that purchase at all! Oh man, I'm hearing that voice in the back of my hand telling me to jump on it! In excellent condition, jump on it before I do!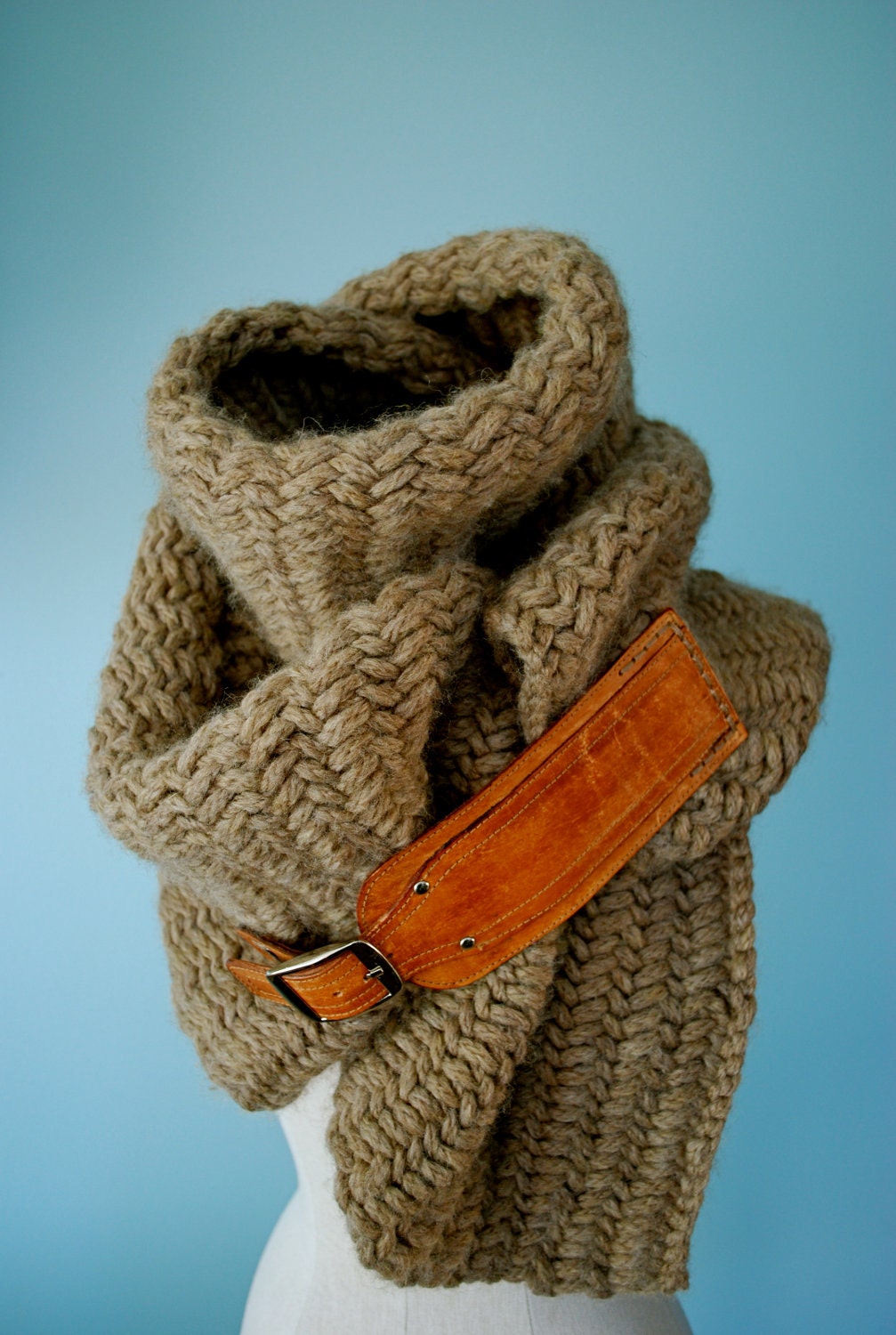 I don't even know where to begin to even try to describe the absolute fabulousness (I don't even think that's a word!) of this Handmade Chunky Herringbone Scarf by TallulahG.  It's just amazing.  It combines that desirable chunky knit style with an unusual element, making it not only an original composition, but one that is now elevated to a whole new level of sophistication.   The leather buckle is what really makes this item special. It allows you to twist and bend it in any way possible, creating new shapes and ideas every time you put it on.  It's almost a work of art.  Which is what fashion should be.  Wearable art.  Plus, you know that this handmade scarf is one-of-a-kind and not one is like the other.  So, that's pretty neat in and of itself.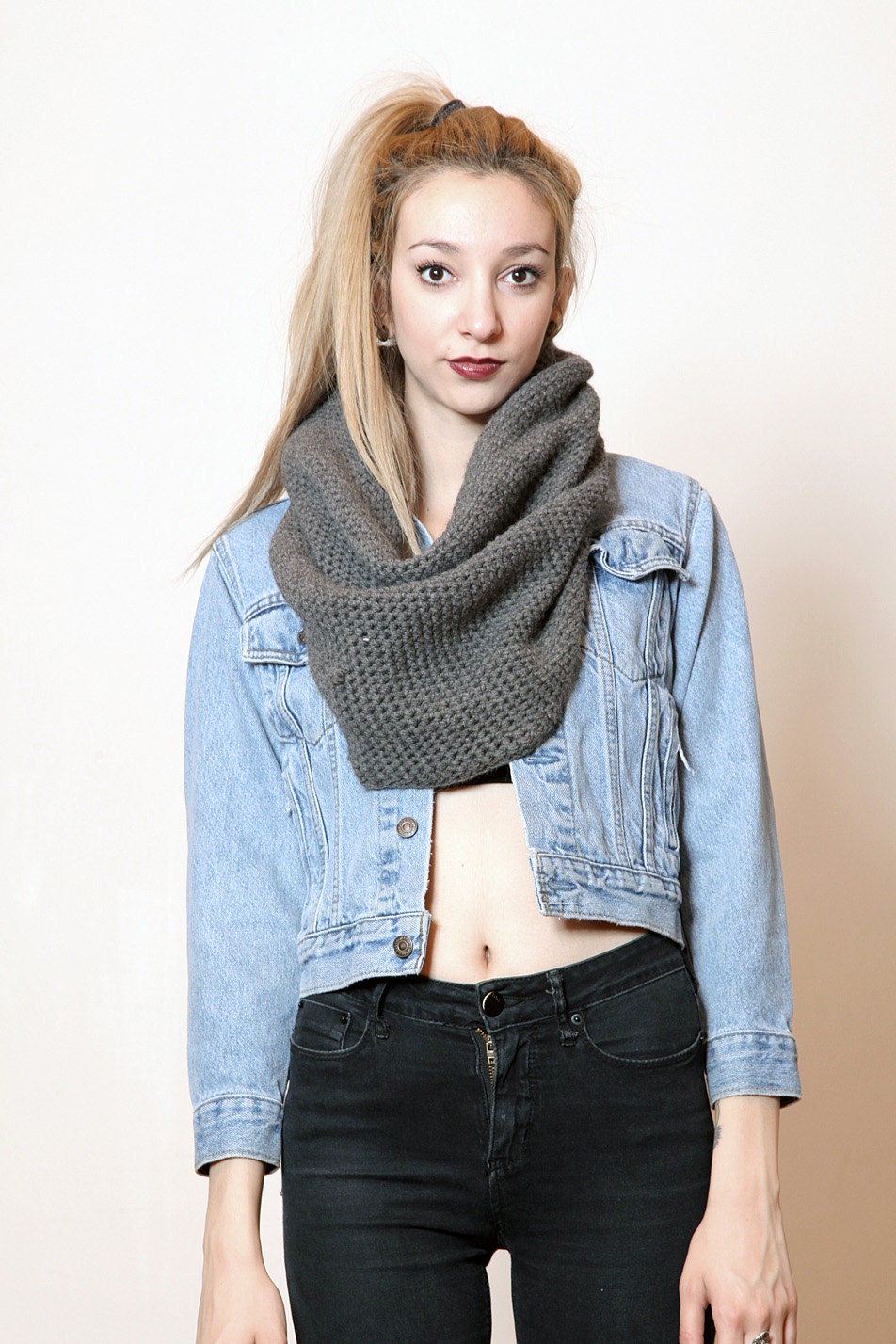 Seriously, what girl doesn't hold some part of the 90s in a special place in her heart! I know I do! Even if it is just the now coming back grunge style.  And just like with the clothing, the accessories tell its same gritty story.  Check out this Vintage 90s Chunky Scarf from TarantualSisters; a store who holds sway over the grunge movement.  Voluminous and in great condition this scarf would look awesome with those fishtail dresses you purchased from the summer.  Or perhaps those floral patterned mini dresses you searched long and hard for!  Pair with your favorite jean or leather jacket, moto boots or docks and you're ready to embark upon your day! No need for a necklace, this cowl scarf defiantly fits that bill well enough!