I know that all I have been going on about is how excited I am about summer and all the fabulous vintage that I would love to add to my wardrobe.  BUT, when I thought of this outfit, I just had to travel back into time to that chilly season when I strolled the streets of NYC in black leather and knee highs.  A favorite time of mine, I have to admit.  Even though some days it felt like you were standing in the middle of an ice cube and you couldn't feel any of your extremities due to the minor frostbite from the bone chilling breeze.  Or, if you were like me and took the subway everywhere, how it seemed always colder on the platform even though you were underground and how from the minute you left your apartment until you arrived back and sat up against your screaming radiator, you were endlessly chilled.  Despite that, I still loved it.  The good things being curling up with a good book and a heavy blanket, a hot Chai Tea Latte from your coffee shop, and lots of good soup! Oh yeah, and that fashionable chance to layer as many clothes as you possibly could and still look awesome! Here's a winter time dream (add on a scarf and perhaps two pairs of socks!):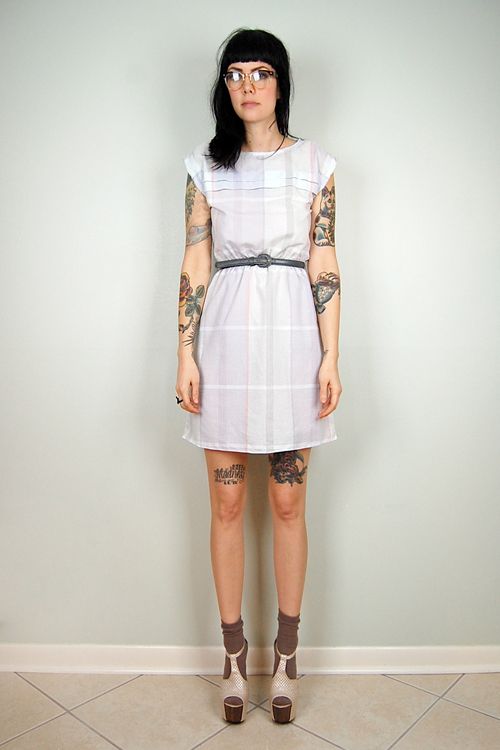 I love this Vintage 80s Plaid Dress with the edgier look given by NoirOhio.  Such a great play against the sweet nature of the pleated collar and light pastel colors of the plaid.  I can totally picture this being worn back in the day by the "16 Candles" popular senior girl. I imagine she would of worn white pumps and pearls with Farrah Fawcett styled hair and a cute little brown leather shoulder bag.  And now, here I am wanting to stud it up and wear it with lace up grunge boots!  So funny how one garment, like ourselves, can go through just as many changes in style! Nice to know that I can wear it anyway I want no matter my style mood!
I have died and gone to vintage heaven with the finding of this Vintage Leather Studded Bomber Jacket from Girl On A Vine!  My two loves of leather jackets and studs combined, oh my! It's almost to much to take on!  I swear to you I would sport this jacket year round no matter how hot it was just to be able to wear such a fabulous jacket.  It would go with everything.  Sweaters and jeans, dresses and even a tight short skirt, it works. Upcycled with the studs, this vintage bomber is in great condition and I can promise you won't be around for long!
You can never have enough boots and I would create more room in my closet for these Alaredo Lace Up Boots from Metropolis.  I love the old world feel to these modern boots.  They almost feel like they would be at home in a Jane Austen novel or the ever favorite "Little Women."  My favorite thing about them are the tasseled area under the laces and the way the laces sew up tight the whole way up the boot.  I would wear these leather boots with everything that I possibly could!
I love knee high socks!  Especially with a good pair of boots! And the best thing about them is that they go with everything! Shorts, skirts, dresses, you name it, it works! Ok, maybe not jeans,  but when its cold outside, I actually wear knees high socks under my jeans for warmth.  So, they work! Also, they add to the flow of your outfit!  Check out these Knee High Socks at Modcloth.  Comes in a couple of colors!
Sunglasses: a much needed accessory.  And if you're going to buy some, why not go vintage?  How about these AWESOME Deadstock Vintage 80s Sunglasses at Stuck On Vintage?  I love the tortoise pattern (my fav!) on the lenses and I also am enamored with the amber colored lenses.  So pretty and unique! And guess what, they are 100% UVB and UVA protected! Hello, beach reading!  FYI SOV has TONS of amazing glasses!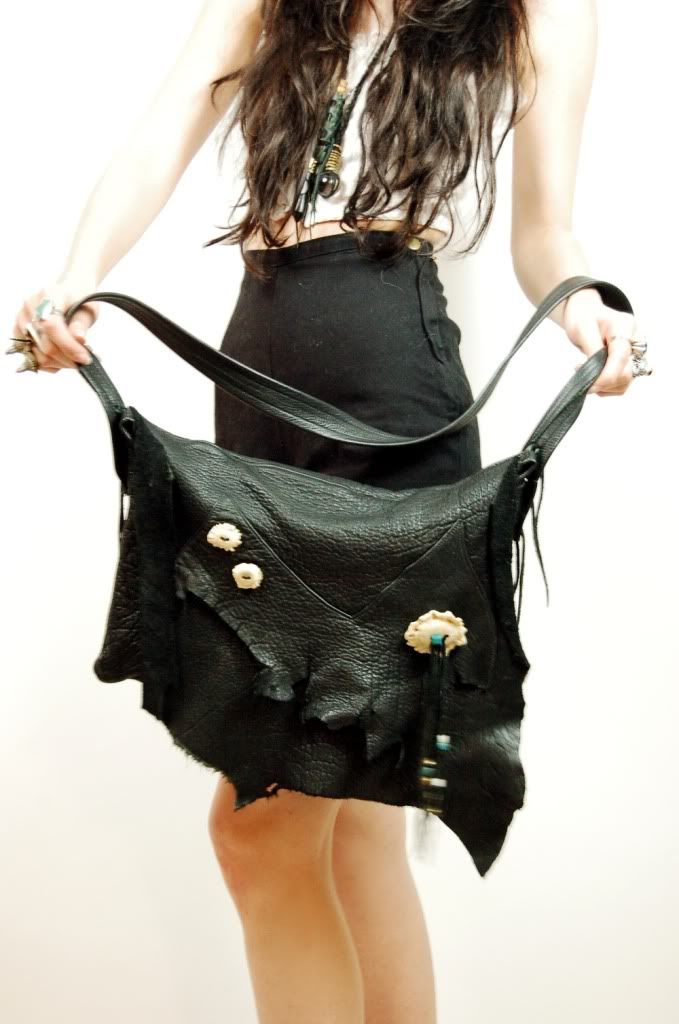 My heart literally stopped when my eyes happened to set their gaze on this Vintage 70s Leather Fringe Hobo Bag from Sisters of the Black Moon!  With its super soft deerskin leather, this raw cut hobo styled bag has a long strap to comfortably set on your shoulder as you traipse around town (looking fabulous, ofcourse!).  I can just see myself walking down the streets of NYC, the bags fringe softly swaying in the warm breeze, passerbys stopping just to ask me where I found such an amazing bag.  ::Sigh:: "To sleep, perchance to dream."
is a fabulous vintage Ebay store founded in 2005!  This is one of my favorite shops on the net and I am constantly stopping by to see what they have.  Every time I do there are always new products and I always find myself wanting them all!  A bit on the edgier side, this store is perfect for the 80′s/90′s lover or to find something tough to go with that lacey top you have.   And FYI, if you are in the market for anything plaid or a lumberjack-esque button up, then this should be your first stop!
Perhaps the best part of GirlOnAVine, are its Kimonos! Devine!  Sure, they also carry some other vintage not related to a cardigan or coverup, but I have to say that I have never seen such amazing vintage kimonos. All of them are equally beautiful, unique, and delicate as the next.  The taste of the shop owner is flawless and just scanning through what her store has to offer lets you know who she is.  A free spirit; a person who thinks for herself; a non-conformist.  You can see what she represents through the vintage she so carefully chooses and, likewise, what girl her pieces attract.  The strong minded, strong willed, and unafraid.  A passionate soul with an open heart.  A "hippie" by nature.  To purchase a piece from this shop would be a lifetime gift to yourself.  What more could you ask for?
Modcloth was founded by high school sweethearts, Eric Koger and Susan Gregg Koger, and built on a foundation of love for vintage and retro clothing!  A great go to for anything you need, ModCloth provides vintage inspired clothing and accessories too.  But if you want to shop their vintage, you have to be quick about it and get it early in the day b/c it goes super fast!  It's totally worth it if you catch it!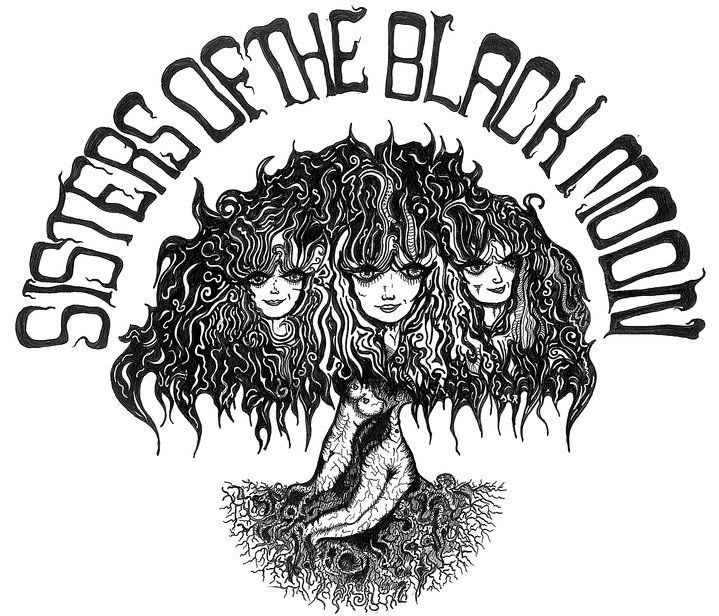 Sisters of the Black Moon is a recent Ebay find of mine and I am so excited that I happened to stumble across them!  With amazing vintage finds, this store offers its boho clients with some of the best picks I have seen from the 60s and 70s.  Their garments would have been at home at Woodstock, in the streets of old San Fran, or in the gritty Lower East Side of vintage New York.  I love their edgier style and their consistent use of the darker side of the color spectrum.  Filled to the brim with vintage, you will never be short of finding something you can't live without!
Stuck On Vintage is actually in my shop favorites in Etsy!  Based out of LA, SOV carries a wide variety of both men and women's vintage.  And while I adore their super cute vintage clothing, perhaps one of my favorite things that they carry are vintage  sunglasses.  They have such a variety of vintage frames varying from the 1960s round "John Lennon's" to the big, overstated lenses of the 80s.  What's great too is that these fabulous sunglasses are all sorts of colors and some come with colored lenses! I love it! How original!  You should defiantly stop by SOV when you have a moment to spare!!
Believe it or not when I lived in NY, Metropolis (and Andy's Cheepee's) were essential shopping stops for my when I was downtown around St. Marks Place.  I would make any excuse to visit this shop, specializing in vintage shoes and boots, and make a day of it spending my time browsing through its beautiful racks and chatting with their friendly associates.  Not to mention that I would also stop by Pommes Frites for some Belgian Fries and sauces. Yummy! Metro is located in the East Village section of Manhattan, 3rd Avenue and 10th Street and was started in 1984 with selling vintage clothing in flea markets in Soho. New college students and seasoned fashionista's have turned to Metropolis for their [vintage] fashion needs. As Metropolis approaches it's 20 year anniversary, Richard [owner] hopes everyone will come and check Metropolis, a staple to the NYC vintage community, for themselves!